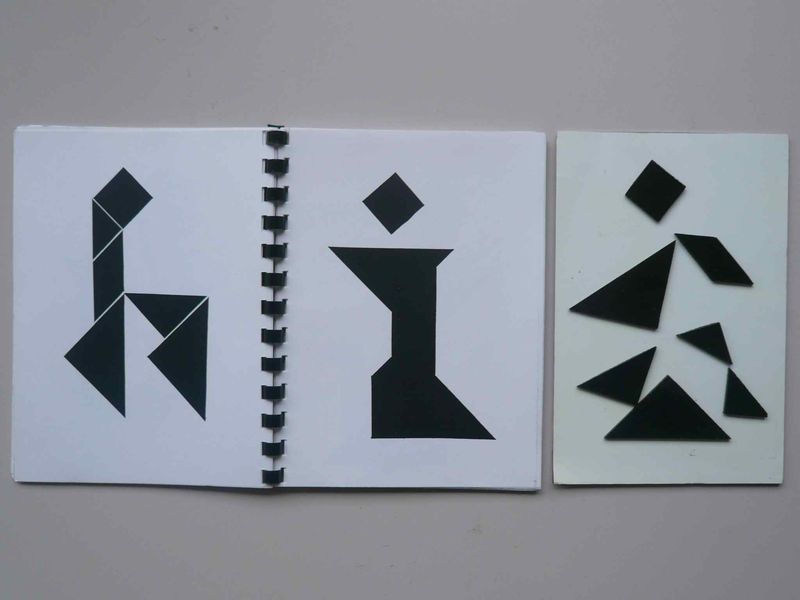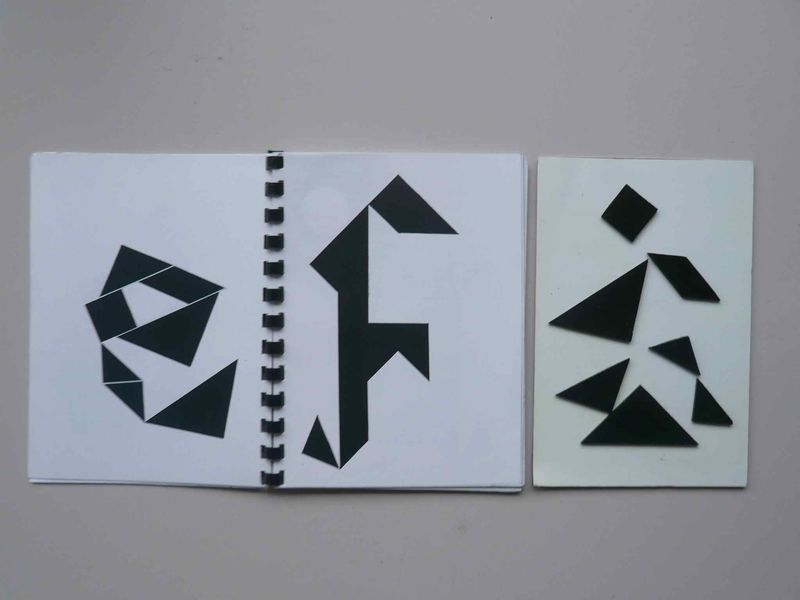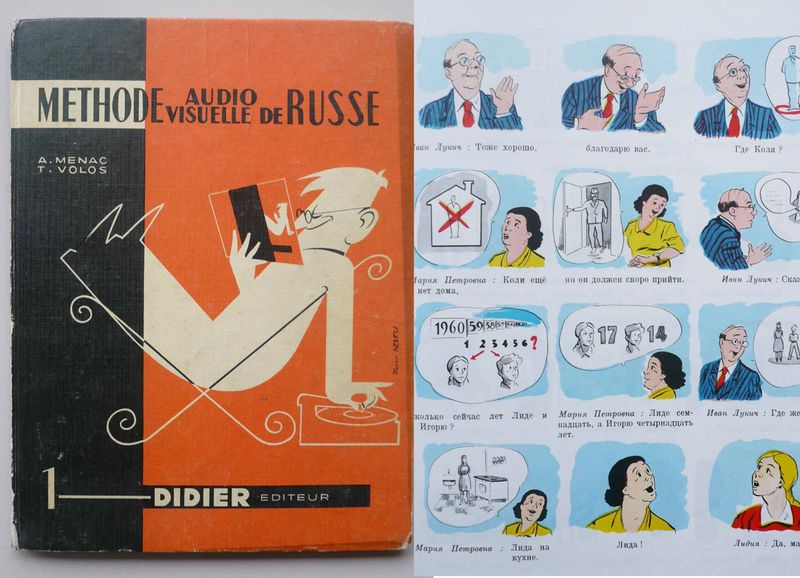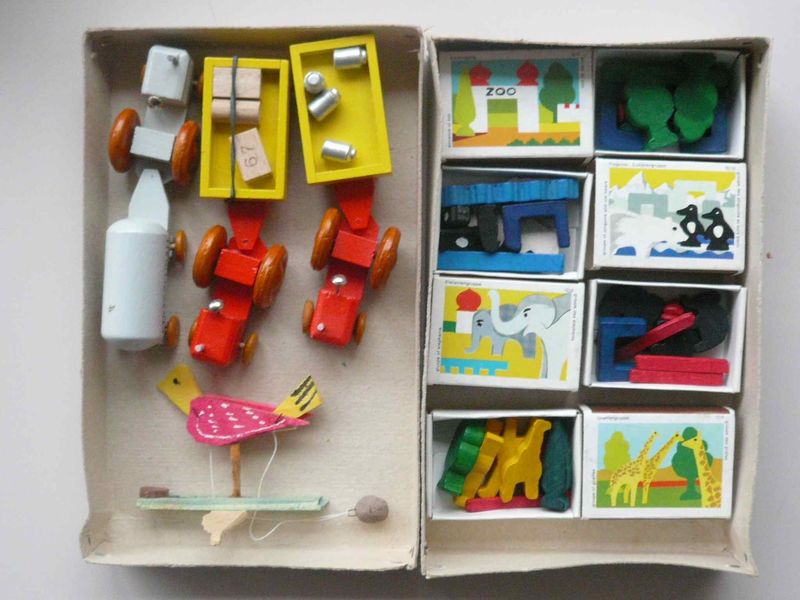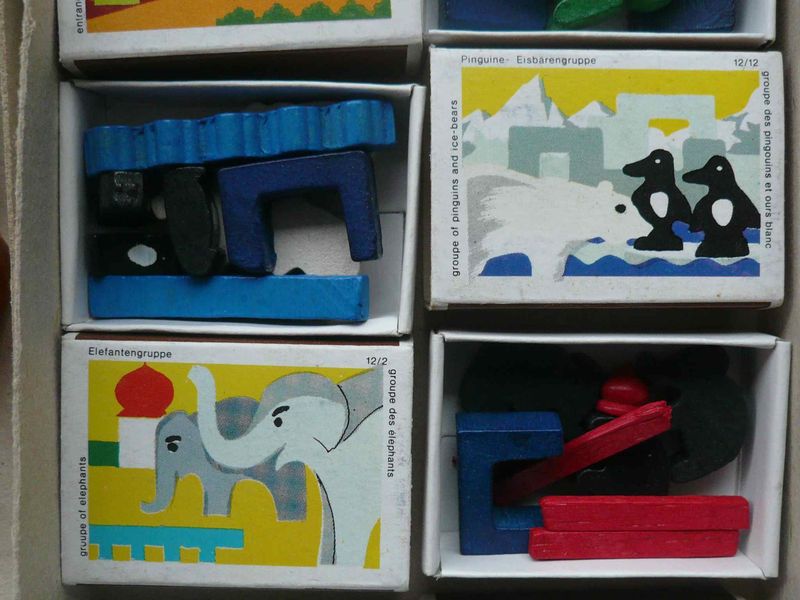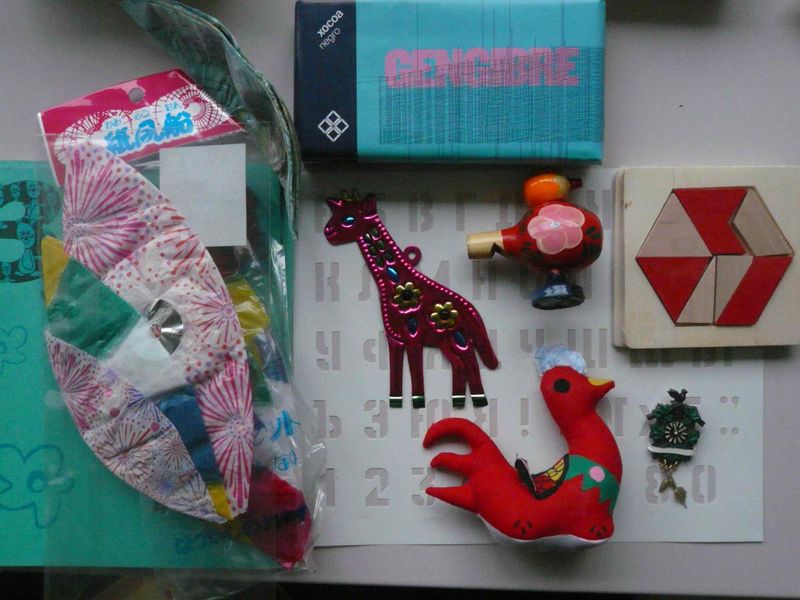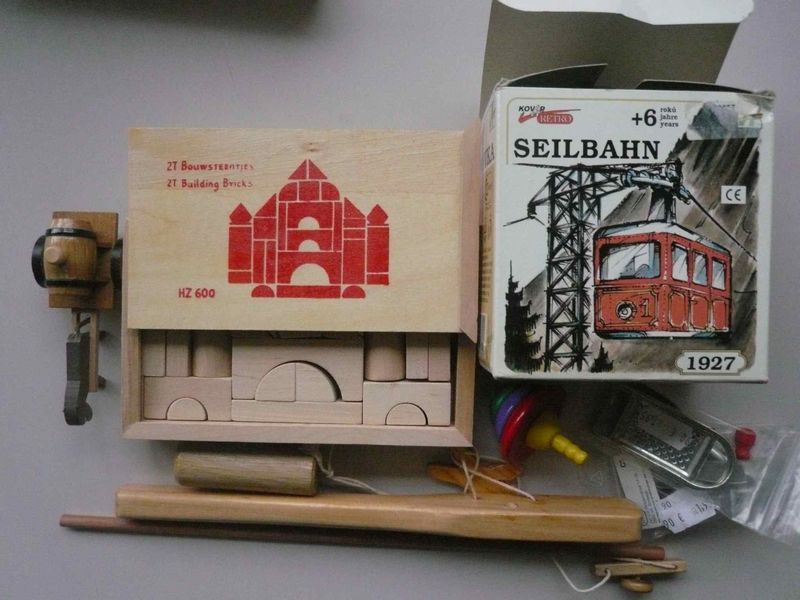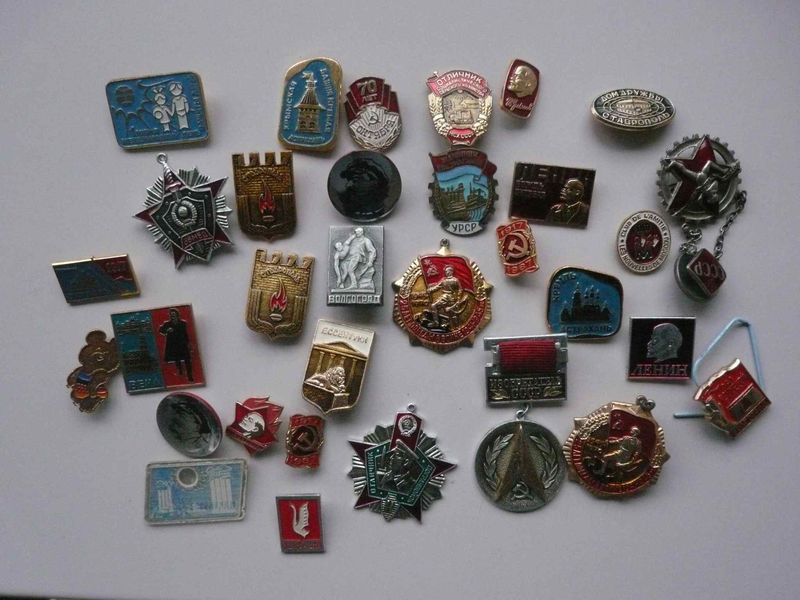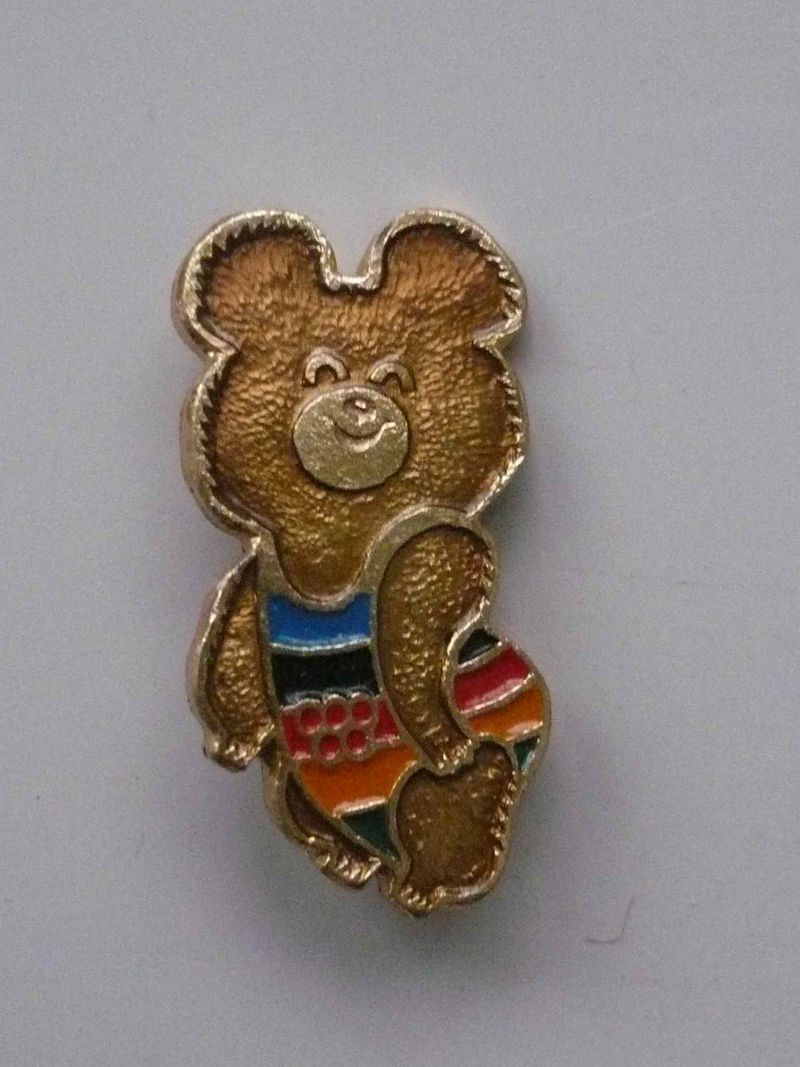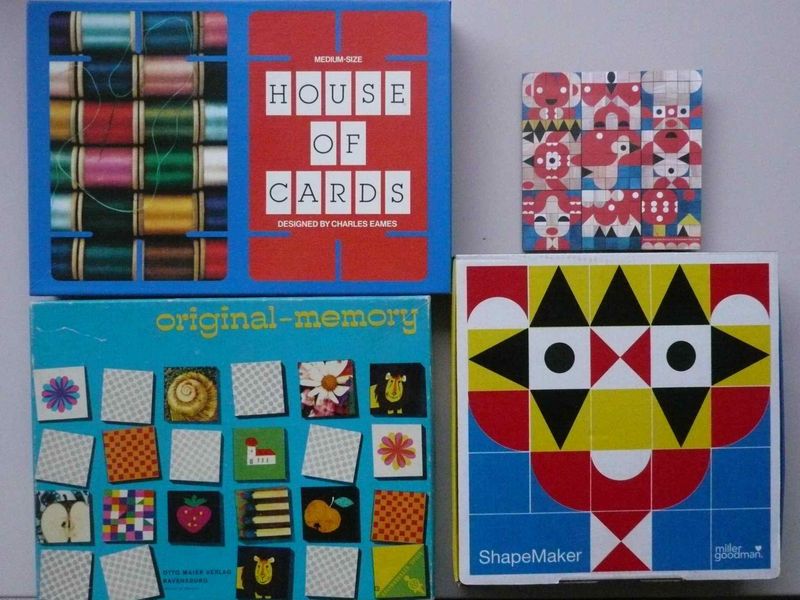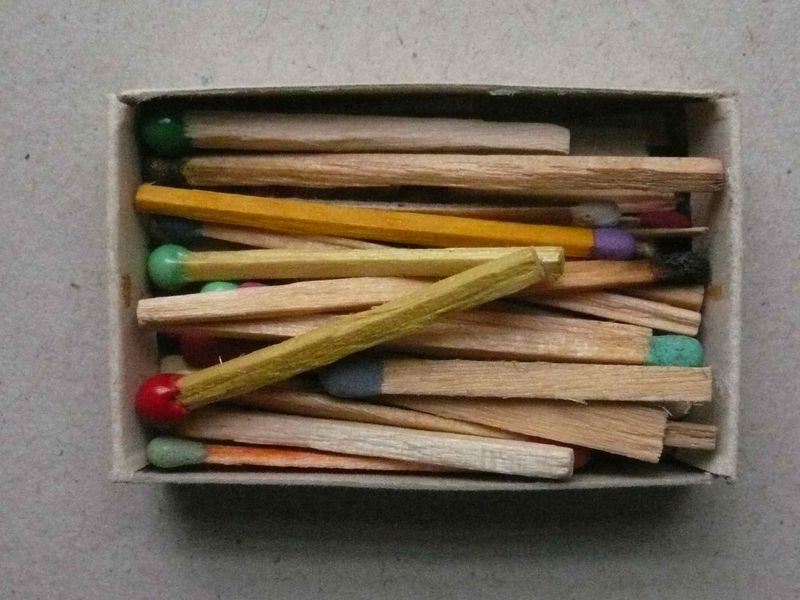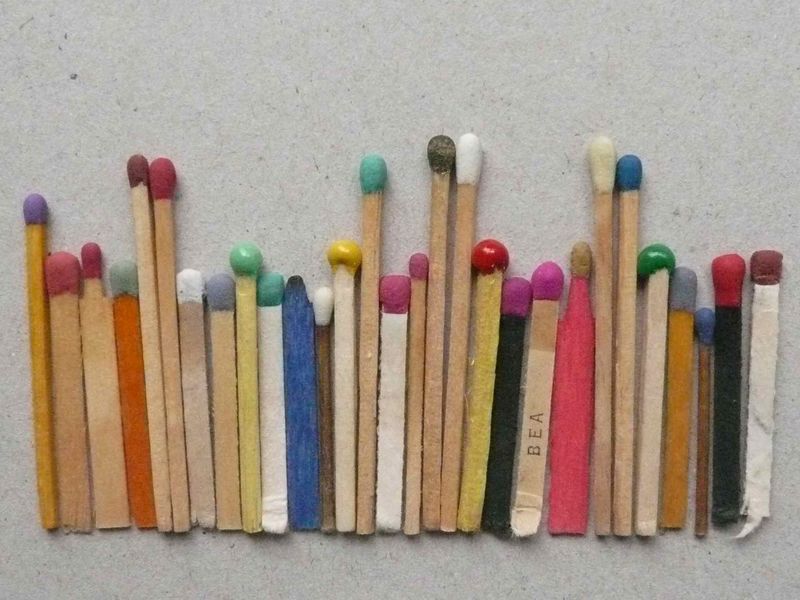 Trier, jeter, classer à nouveau. Les tiroirs pleins de surprises:-de haut en bas: Alphabet-tangram magnétique fait pendant mes études. Méthode de russe vintage, petits jouets et cadeaux rapportés de voyage, pins soviétique, boites de jeux ( le ShapeMaker est un pur bonheur). Et ma collection d'allumettes de quand j'avais 10 ans !
Putting thinks in boxes again, finding old and forgotten surprises- top to bottom: Magnet Alphabet-tangram I made during my studies. Russian learnnig book vintage, tiny toys and gifts from travels, soviet pins, to build ( The ShapeMaker is a pure joy ). My matches collection when I was ten !
Trying to get ride of many  things: dont't forget the wold get fit into a thimble !