Vendredi un beau vernissage ici ,revenue avec t shirt Duette Design , après avoir admiré les nouvelle créations de tant d'autres... (très jolies céramiques de Julia Huteau entre autres).
Last Friday, opening here, came back with a great t-shirt Duette Design. Also beautiful ceramic by Julia Huteau...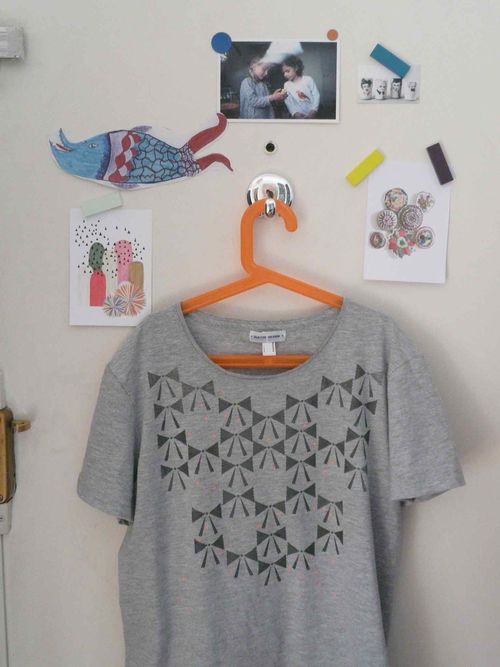 Puis le train direction Sète pour la fêter avec d'autres. Lieu de création et de vie ne font qu'un...Au  Musée des Arts Décoratifs certaines de ses pièces sont exposées au 4 ème étage dans le cadre du circuit céramique. 
Then train to celebrate her in Sète. She has a great working place mixt up with living place. No frontiers.
A mon retour, des (chouettes) nouvelles des Volcans chez Irene et Hayley. Il fait très beau.
Back to Paris, nice news from Irene and Hayley. Sunny.